Alma Vivens®
We all have experience of what comfortable sleep feels like
Alma Vivens creates a range of sleep and lifestyle products that uniquely blend cutting-edge gel technology with high-end designs to provide the ultimate in comfort and attention to everyone's needs. Alma Vivens uses Smartgel® polyurethane material without plasticizers to reduce pain and discomfort during sleep, improving circulation and oxygenation of skin tissues.
SMARTGEL® is a soft touch gel, comfortable, solid and liquid at the same time. It was first developed in the medical field and is now used in a wide range of wellness products.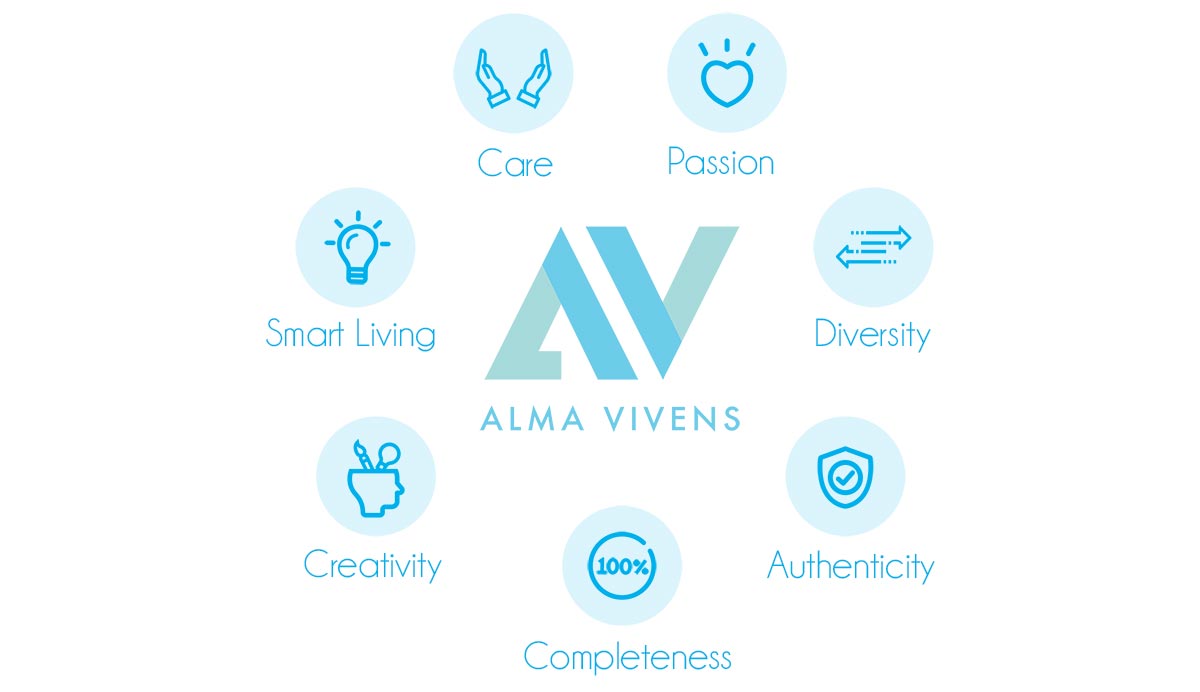 We offer a select range of products that span night and day, work and play, home and travel, all carefully chosen according to our core values.
The advantages of Alma Vivens
Ergonomic support
Pressure Relief
Adaptive Smartgel® surface design
Memory foam base
Hypo-allergenic
Luxurious fabric covers (28% Micro Tencel 72% Polyester) fine yarns
2 years warranty
100% made in Italy
ALMA VIVENS imagines and promotes a conscious lifestyle that provides balance and harmony to our customers and their community.